The management office uses the MRP II (Material requirements Planning) system and production scheduling to guarantee an organized and, at the same time, flexible planning of the full production cycle, in order to meet the customer's demands.
Furthermore, the IT integration by means of a portal allows the customer to enter using a password, to manage purchase orders, to display and to download their own invoices, delivery notes, and technical documentation.
The facility is totally computerized: there are 30 terminal points linked through an optical fiber network.
Standards
ISO 9001:2008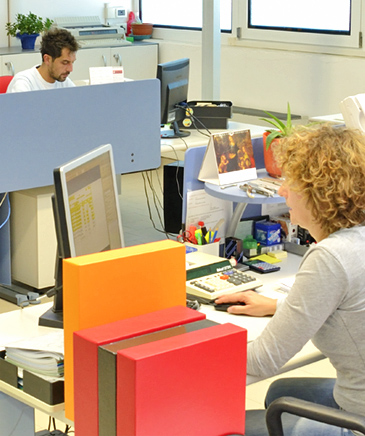 MRP II
Manufacturing Resource Planning
The M.R.P.II is a method of resource planning used by Silcon Plastic Ltd: it's based on a management computerized system which provides a feasible and realistic production plan.
The M.R.P. II is the evolution of the old M.R.P., from which we get information regarding the production life cycles, production orders and manufacturing bills of materials (B.O.M.).
The database enables a finite capacity analysis which is necessary for production's planning and raw materials' requirement, and it also takes into consideration the workforce and the machinery availability